This post is also available in: Español (Spanish)
WEB HOSTING
Web hosting is simply the process of renting or buying a virtual space inside a server to store your website. The content of your website is stored on the server, so when a visitor visits your page, the server "serves" or displays these files to the visitor. A web server essentially functions as a computer that connects other users to your website, regardless from where you visit it from any part of the world.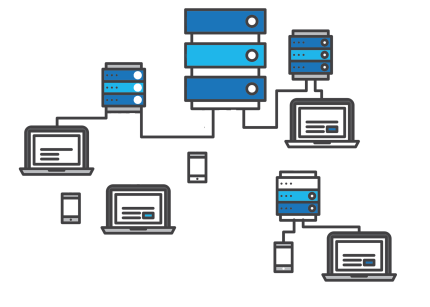 WHY IS A WEB HOSTING PLAN NECESSARY?
To host a website, you need an expensive server with a constantly running power supply, backup copies of power in case of power failures, a static IP address (the IP of your home computer is always changing or dynamic ) and regular hardware maintenance. All this requires a huge amount of technical knowledge, expensive and complicated hardware to maintain. Since you probably lack the technical skills necessary to configure and maintain a server, we recommend that you opt for a Web Hosting service.
A hosting service, (also known as a host) is just a company that has many servers and rents that space to people who want their websites to appear on the Web. Hiring a Web Hosting service is very simple and takes only a couple of minutes. You can do it online in just a few clicks.
At ROCWWA we provide a unique Web Hosting service. In addition to facilitating the configuration of your virtual space, we keep the servers running 24 hours a day, 7 days a week. We also provide the technical support necessary for your site to work without problems.
To determine which Web Hosting plan is the best for you, the first thing to keep in mind is that there are several categories to choose from, depending on your needs. Each type of accommodation has its advantages and disadvantages, so we recommend that you take a minute to understand what each one offers before hiring.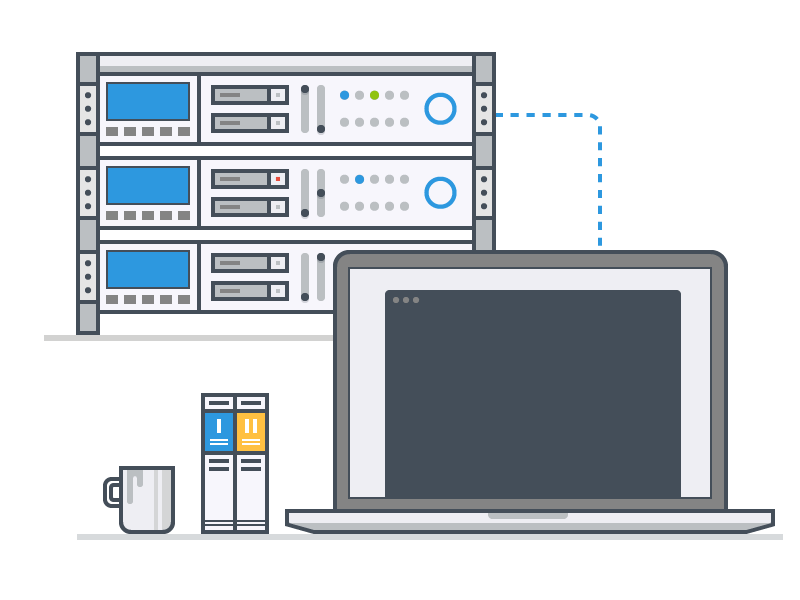 This Web Hosting Plan is ideal for you if you are expecting less than 30,000 monthly visitors to your site each month. Shared Web Hosting is the perfect choice for beginners, small business owners and personal websites because of its affordable price and ease of configuration and maintenance.
This type of Web Hosting is intended for sites that expect a lot of traffic (more than 100,000 visitors per month) or that needs a lot of storage and RAM that requires a dedicated server exclusively for Hosting your website. Dedicated Hosting is one of the most expensive among the web hosting options, but usually you get what you pay for: great power, great storage capacity and technical assistance from our experts.
If instead of sharing space on a server or buy your own dedicated server, you can opt for a package of Web Hosting VPS (virtual private server). In this case, your site is renting space from multiple virtual servers in the Cloud. This type of hosting is ideal scale because without problems as your site grows, this service is usually charged per hour, and usually only for the resources you use, instead of a fixed monthly fee.
This is for who specifically use WordPress as their platform of choice in the construction of their site. These Hosting plans offer features such as WordPress installations with a single click. Several WordPress sites in the same domain and integrated caching compatible with the WordPress platform.
SEO hosting is one of the easiest ways to increase the visibility of your website in search engines. When you order a Multiple IP Hosting account, you will be given several unique Class C IP addresses. You can use these IPs to create micro-websites that provide relevant links to the content of your target website.
At ROCWWA we offer several Web Hosting plans and solutions for our clients. Whatever your business or company may be, we can help you host it in a fast and secure environment. If you want to know more about our Web Hosting solutions, do not hesitate to contact us through our contact form.

Nuestro servicio de hosting está optimizado para tus proyectos web, páginas de wordpress, ecommerce y demás.
(1 votes, average: 5.00 out of 5)

Loading...