This post is also available in: Español (Spanish)
SaaS DEVELOPMENT 

(Software As A Service)
Software as a service (SAAS) is an integral software that allows users to exploit tools and services that are leased directly from the internet, allowing customers to connect to multiple applications and use them directly in the cloud without the need for software to be installed on the computer or mobile device.
Some common examples are email, calendar, notes, reminders, applications for tests, etc.
There is no maintenance required, allowing users not to worry about optimizing and sustaining the system.
Access to the system from anywhere at any time, it is only necessary having access to the internet to use it without problems.
It does not need installation, skipping this step is confusing for some of the users and often demotivates them to not using the tool.
Availability and security of the information, since the information is in the cloud, you can access this information from any place and use it at your convenience.
Dependency of the suppliers; if the system provider fails, the entire infrastructure and the tool is not functional until the provider restores the system and is stable.
Distrust for sharing the data; some people do not have enough trust to provide their personal information, files, etc. to the system.
Are you interested in quoting our SaaS Development services for your project?
The SAAS Software has a feature that makes the model efficient because it allows the same application to be offered to many users at the same time, thus distributes the cost of infrastructure and maintenance among all. Which is an application that allows a single instance and a single database to serve all clients.
Generally, SAAS solutions operate in a Cloud context that can be scaled and integrated with other Software as a Service solutions. If we purchase it with the traditional software distribution model, the user no longer needs to buy another application or server. Simply just enable another SAAS system and order your hosting from the same provider.
Being a service in the cloud, without requiring installation information, licenses, or anything similar, SAAS provides good support, unlike conventional systems where each problem is often dependent on the architecture and configurations of the same equipment, in SAAS it breaks that barrier because the system is executed directly in the browser or through a specialized app.
The companies that create services in the cloud, usually have a customer service team, technical support and system specialists that allow to provide greater attention to the final consumer, this way they have a product that is fed by the recommendations and the good use of the final clients.
We use SAAS daily without even realizing it. Services like Dropbox, Google drive, the iOS calendar, online office, services for control of appointments, offices, etc. as well as our Gmail or Hotmail email, even conventional software such as Messenger and WhatsApp are considered services in the cloud that help end users not to depend on computers, third-party services and that only require internet (although some of these applications have offline functionalities) they can work without problems.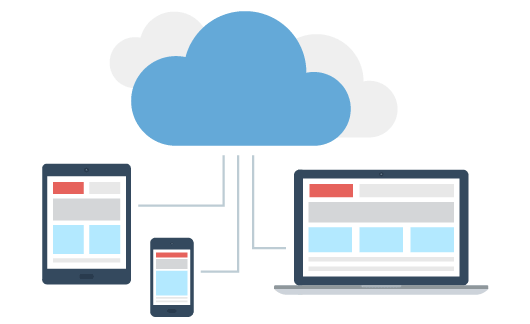 (1 votes, average: 5.00 out of 5)

Loading...
In ROC WWA we have a work team that will help you create systems as web services to reach all your customers and allow them to use their applications without having to install any application on their mobile devices and computers.  SAAS is the technology of the future for small and medium sized businesses, both in terms of cost and quality.
ROCWWA | Digital Marketing Agency in Houston