This post is also available in: Español (Spanish)
MOBILE APP DEVELOPMENT
In this digital era, electronic commerce has made its way through mobile devices. This allows access to the internet from small devices; which are configured to accept many applications with just a click of a button. Mobile applications or APPS are dynamic programs that are installed on mobile devices such as a cell phones or tablets; where the user can perform various tasks; from playing, to reading news and even downloading multimedia files.
Native mobile applications are those developed specifically for each operating system, iOS or Android using the specific programming language of each, Java for Android and Objective C or Swift for iOS. Among many of the advantages of these types of applications, one of them is the functionalities of the device and how they can work without an internet connection.
All the tools and resources of the mobile phone used, such as geolocation, accelerometer, camera, microphone, etc., allow to create robust applications which are much faster than other type of apps. The main disadvantages of these type of applications are the development and updating is expensive and they take time.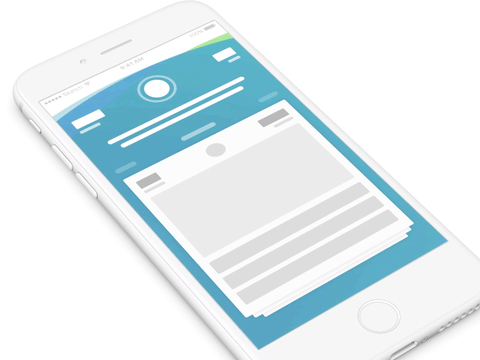 Mobile web applications are developed with JavaScript, CSS and HTML. Unlike native applications, where the web application is compatible, it adapts, to any operating system, so you do not have to develop an app to each as in the previous case. It also adapts to the mobile browser used by the device. The development of this type of app is cheaper than the previous one. However, there is a drawback, which is that it stands out that it does not work without an internet connection.
HYBRID MOBILE APPLICATIONS
It is the combination of both types of apps described above, the simplicity, design, and elegance of a web app using HTML elements, colors, and packaging "more understandable" for the user. There is also the possibility of accessing the native elements of the mobile such as camera, microphone, geolocation, through a middleware that functions as an intermediary.
This allows us to use these elements using some JavaScript lines, in most cases, or a specific language such as C # in the case of Xamarin.
MULTI-PLATFORM MOBILE APPS
This term goes hand in hand with the previous type of apps: A multiplatform app is a set of programming rules that are compiled together to be used both in the Android environment and in the iOS environment.
There are several tools and frameworks that allow us to perform this operation. The most common, the environment of Xamarin and React Native. It should be noted that react native is the base of the Facebook app.
The idea of ​​using Xamarin is to use .NET as a platform to exchange information so that when compiled onto a common language, it can be implemented in both Android and the iOS platform.
On the other hand, we have React Native which is a development framework created in pure JavaScript and with a working form or model called React. Unlike Xamarin, you do not use a tertiary language such as C #, C ++ or VB.Net, but JavaScript using the model mentioned above.
The main advantage of using a cross-platform app is that you export to both mobile platforms without problems, making only some compatibility adjustments. The main disadvantage is that you need to know a good standard in the use of programming languages ​​to avoid incompatibilities when exporting.
Preview of some applications that ROCWWA has developed for its customers.
(1 votes, average: 5.00 out of 5)

Loading...
And so, according to the needs of our customers, at ROC WWA, we develop mobile applications to meet the required needs, allowing you to create simple applications such as web apps to something more elaborate as a store that connects with Magento, WooCommerce or some CRM .