This post is also available in: Español (Spanish)
INBOUND MARKETING
Nowadays, Inbound Marketing is what joins Digital Marketing as a trend based on the study of the behavior patterns and consumption habits of the technology that is growing at a rapid pace. The term was created in 2005 by Brian Halligan and Dharmesh Shah.
Marketing Inbound is a series of actions through digital strategies, using the most important ones, such as: SEO, Google Advertising, Social Network Advertising, Social Network Administration, public relations and all of them largely served by a large range of tools from which our agency uses the best results for our clients.
It has been proven that a digital marketing strategy offers drastically better results than a conventional marketing plan and triple the number of opportunities generated by investing the same amount as in advertising.
INBOUND MARKETING vs TRADITIONAL MARKETING
Inbound marketing is different due to two key elements:
Change of pushes "push" to pull "pull": the term "push" refers to invasive advertising actions, such as television advertising, magazines or pop-up windows. In recent decades, all advertising has focused on these types of actions. However, in recent years it has been discovered that they are becoming less effective due to the change in consumer information about products and services. Due to this, attractive strategies or advertising actions of attraction were created. These instead of invading, capture the audience by offering valuable content.
Methodology with a focus on results: an inbound marketing strategy has actions and methodology that has been proven by thousands of companies around the world.
We follow the tour of the buyers to determine what stage they are in and give them the content they want and need.
Increase Qualified Marketing contacts
Increase Qualified Marketing contacts
Increase the Records (leads)
Increase the Records (leads)
Increase Website´s Traffic
Increase Website´s Traffic
At ROCWWA we use several tools such as call actions to obtain information from buyers and delight them as:
Landing Pages or Destination Pages
Contest and Promotions
Reference programs
Emerging websites
Online forms
Marketing automation
Junk mail
Prospect database
With these strategies and the use of the right tools we will increase the potential customers and the satisfaction of their consumers.
INBOUND MARKETING CONCEPTS
This process is very important because it is where the effectiveness of the strategy and the materials are measured since it is the moment where we can convert those so desired customers with our materials in exchange for their data that give us the data to be able to segment the audience created with:
Apps
White Pages
Ebooks
Webinars
Video
Checklists or templates
Education
After having achieved these conversions of users, they will begin to receive via email, valuable and relevant information about your brand but above all, how can you help improve your wishes linked to your business or product with contents that read, share, fill and / or pay through 2 widely used forms, which is the lead scoring (measures the degree of interest of a contact with respect to your purchase intention) and the lead nurturing (delivery of personalized form contents by email and can automate depending on the degree of closure that each of the leads is going according to their behavior).
If you have ever asked yourself why you are followed by brands everywhere you browse, it is because they are using the Remarketing strategy that is integrated in this stage for users to close the purchase process.
Closing and Loyalty (Close & Delight)
Inbound Sales, which is nothing more than closing the process in the purchase. But in inbound marketing, it is not only aimed to get final customers, who feel satisfied in the shopping experience, who trust in requesting to be in a newsletter, news or other material that allows to be in contact with the brand information but to maintain happy customers as well. In this process it is very important to not only close a sale, but that the user becomes recurrent and we can sell again, this will be achieved by, analyzing and measuring the strategies correctly to achieve loyalty.
Inbound marketing is the sum of carrying out these processes that are divided into stages that allow measuring, evaluating, modifying, reducing or expanding the channels and budgets according to the response in each stage and strategy by measuring the thermometer of the actions via the tools what we use and reports that we deliver. Inbound marketing is so effective and efficient in-service companies, products, e-commerce, information, contests in any sector that B2B companies experience a growth in their visits to register conversions and B2C presents an increase in accumulated visits.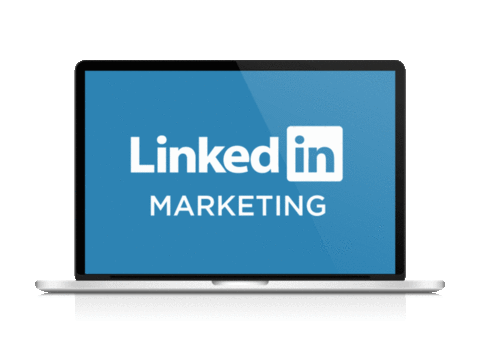 Click edit button to change this text.
(1 votes, average: 5.00 out of 5)

Loading...