This post is also available in: Español (Spanish)
DOMAIN NAMES
The internet is one of the greatest inventions of recent times that allows interconnecting with the world. In this network of networks, governmental, scientific and military institutions, among many others, meet. To participate in this huge global communication network, you need to start by creating the name of your website; and to achieve this it is necessary to acquire a domain.
A domain is an IP address; which is nothing more than several numbers that serve to uniquely identify a website. A domain name is a way to translate that address in a more user-friendly format and accessible to the user. That is, the IP address of a site can be 194.28.12.0, but the domain name is: www.example.com. Domain names are structured with the domain name and IP address.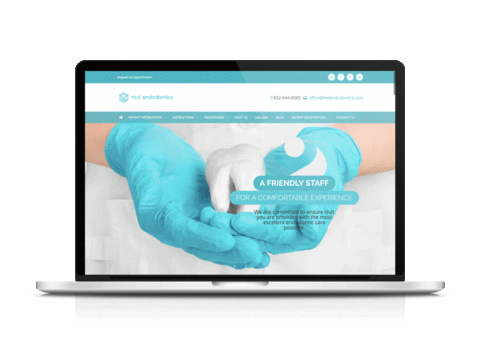 HOW TO CHOOSE A DOMAIN NAME FOR YOUR WEBSITE?
Whether it's for your business or a personal brand, thinking about a domain name is very important. After all, it is what your audience will be writing to get to your website. A good domain name must have stand out, and have a difference between looking like a spam, old-fashioned or reliable and functional website. In a nutshell, it can mean the difference between winning or losing a client.
Therefore, you should spend time choosing the right domain name for your website. To do this, you must make sure to choose a domain name that not only suits your business, but is also easy to find, remember and promote. Here are some tips when choosing a domain name for your website:
The domain names EMD (Exact Match Domains) can be used as part of a SEO positioning strategy. For example, the domain name cheapflights.com, includes the keywords: "cheap" & "flights" so that the site could be better positioned in the Google search results. However, the "keyword" factor in the domain name as a tactic of an SEO strategy has been questioned in recent years.
Until a few years ago, many websites used generic domain names, such as www.coffee.com, but the popularity of these domains began to decline due to strong competition to acquire them and high acquisition costs. Now, only a few companies in very specific niches and with great economic resources can acquire this type of domains for their digital marketing strategy.
If your brand is already known and recognized, the simplest and most obvious strategy is to maintain a domain with your brand name. Your users will simply write the name of their brand following it with a .com. However, it is very likely that sometimes your domain name with your brand is already taken, in this case you can buy a similar domain name and change it slightly by means of Top-Level-Domain (TLD) modifications, for example:
Add a hyphen: Syllabic hyphenation is a common way to add a brand domain without spending too much money. However, it can negatively affect your SEO as Small Business suggests in an article.
Area Domain Extension: Add an area domain extension such as .uk to the United Kingdom, or o.nl for the Netherlands. According to the Search Engine Journal, all domain extensions are weighted in the same way in Google.
Org or Network: A good amount of 50% of the websites use this tactic to maintain their brand names as mentioned in W3Tech.
Devising a new TLD: You can use your product as a TLD making it relevant to your business and unique. If you sell bicycles you can use .bike as TLD. Here's a good read on the creation of new TLDs.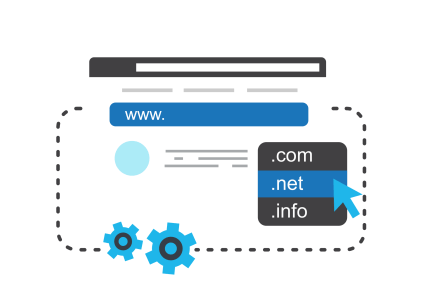 (1 votes, average: 5.00 out of 5)

Loading...
Using a unique nickname is a great way to build additional value with your domain name. However, this tactic requires more brand investment. Domains like Monster.com, Amazon.com, Zillow.com and even Moz.com even with their unintuitive names require great branding games.
In addition, attractive brands such as Hotmail.com, CareerBuilder.com and AutoTrader.com inform the user of its content and promise results. They create and satisfy the expectations of the users and, therefore, can be very successful.
If you are interested in launching your website and are interested in acquiring a domain name, we can help you. At ROCWWA we offer the possibility of acquiring all types of domains, including those with the new TDL extensions such as.pro,.doctor,.agency, etc. If you are interested in learning more about our domain name purchasing service or any other service to create your website, please contact us at